Fulco Blokhuis
Lawyer - Partner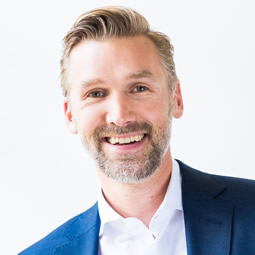 Specialism
Media law
<span">Privacy
Intellectual property
Education
LLM, Universiteit van Amsterdam
Fulco Blokhuis (1975) was admitted to the Amsterdam bar in 2002. He specializes in intellectual property, privacy and media law. He also frequently litigates to defend the freedom of speech of authors and media.
Fulco  is specialized in ISP liability, privacy, and the protection of fundamental human rights on the internet. As lead counsel he won landmark case in 2015 regarding the invalidation of the Dutch Data Retention Act, together with Otto Volgenant Summary proceedings were initiated on behalf of a broad coalition of claimants: privacy defenders, the federation of journalists, lawyers, telco's and ISP's. The District Court of The Hague awarded the claim, and the Dutch Data retention Act was invalidated with immediate effect.
In 2015, he successfully conducted the landmark case on data retention. On behalf of a broad coalition of telco's, ISPs, and (organizations of) privacy advocates, lawyers and journalists, he and Otto Volgant argued that the Telecommunication Retention Act should be suspended. The District Court of The Hague granted that application for interim relief.
Fulco also represents renowned sports players by protecting their image rights.
His clients include, inter alia hosting providers, motion picture producers, format developers, directors and actors, photographers, authors, publishers, syndication companies, musicians and studio producers.
Fulco was praised by Chambers Europe (2017) for his "in-depth knowledge of how the internet operates."
Fulco started his career at Nolen Van der List, in the team lead by Matthijs Kaaks. Fulco joined Boekx Advocaten in February 2006, where he became a partner in 2010. Besides his daily legal practice, Fulco writes articles for several media. He wrote various opinion articles in nationwide newspapers. Fulco is part of think tanks with a focus on media law of copyright. Fulco regularly gives lectures about his various areas of expertise to industry associations in the field of journalism, media and communications.
Fulco is a member of the Dutch Copyright Association, Association of Intellectual Property Litigation Attorney's, Association of Sports law and the Dutch Advertising Law Association.
Publications