Anouk Vendel
trademark and design attorney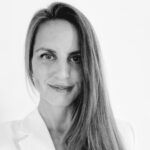 Education
LL.M Private Law, University of Amsterdam
LL.M Criminal Law, University of Amsterdam

BBMM

training

program

for

trademark and design a

t

t

orneys
Anouk Vendel joined Boekx Trademarks as a trademark and design attorney in June 2022. Boekx Trademarks is our trademark agency.   
Anouk completed her bachelor's degree in Law at the University of Amsterdam. Anouk then obtained two master's degrees: the master Private Law and the master Criminal Law. As a master's student, Anouk held a board position within the student organisation JFAS. In this capacity she organised, among other things, study trips to Hong Kong and Tokyo. Anouk also did an internship at Boekx and at the Amsterdam District Court.   
After her studies, Anouk worked for a renowned international trademark firm in Amsterdam for three years. During this period, Anouk successfully completed the BBMM training program for trademark and design attorneys.   
Anouk speaks Dutch, English and German.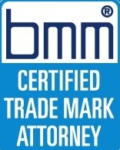 contact details
Leidsegracht 9 1017 NA Amsterdam