Matthijs Kaaks
advocaat | partner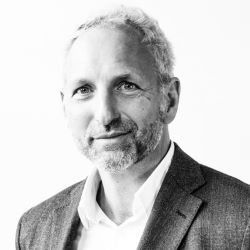 Specialism
Media law
Defamation
Privacy
Intellectual property
Matthijs Kaaks (1967) is co-founder of Boekx and one of the best-known media lawyers in the Netherlands. Many of the prestigious libel and defamation cases he handles are widely reported in the media. Matthijs became instantly known as a media lawyer through the Maffiamaatje case (regarding a publication about a criminal lawyer) and though a case on behalf of the author of the unauthorised biography of World Online founder Nina Brink. Matthijs is praised by friend and foe for his strategic and often surprising ideas to bring a dispute to a successful conclusion, whetherinside or outside the courtroom.
"Mathijs Kaaks is recognised for his expertise in the media sector with a particularly strong track record in defamation litigation. He continues to advise leading Dutch players involved in landmark defamation and advertising-related proceedings." (Chambers Europe – 2020)
Over the years, Matthijs has represented the interests of various publishers, multimedia companies, journalists and public figures. In addition, he has litigated in issues of principle against the State of the Netherlands on behalf of individual clients, families and companies. Besides media law disputes, Matthijs regularly litigates in the field of trademark law and advertising law.
Matthijs was admitted to the Amsterdam bar in 1993 and began his career at the Allen & Overy legacy firm Loeff Claeys Verbeke. In 2002, he was appointed partner at the Amsterdam law firm Nolen Van der List, where he further specialised in media law and intellectual property. In 2005, together with Marc de Boer, he founded Boekx Advocaten, the first law firm in the Netherlands focused on the combination of media and intellectual property.
contact details
Leidsegracht 9 1017 NA Amsterdam
Publications