Otto Volgenant
advocaat | partner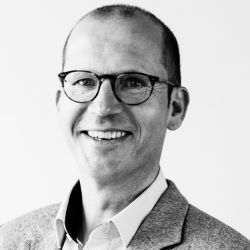 Specialism
Media law
Defamation
Privacy
Fundamental rights
Education
LL.M, VU Amsterdam
Grotius Institute, postgraduate IT law degree
Otto Volgenant (1969) is a leading lawyer in the field of media law, privacy, internet, intellectual property, advertising and entertainment law. His clients include publishers, broadcasters, journalists, privacy watchdogs, whistleblowers, internet companies, advertising agencies and television producers. He regularly publishes on the many aspects of his daily practice, both in professional journals and in national newspapers, including NRC Handelsblad and de Volkskrant. He was also a guest on TV programmes such as Buitenhof to comment on current developments in the field of media law and privacy.

"On issues of journalistic principle, Otto Volgenant is the main contact, advising on matters such as data and source protection, and freedom of speech." Legal 500 (2020).
Otto assists his clients in high-profile cases on freedom of the press and privacy. He is one of the very few Dutch lawyers who has pleaded – and won – a case before the Grand Chamber of the European Court of Human Rights in Strasbourg: the landmark case Sanoma versus the Netherlands. As a result of this case, journalistic source protection in the Netherlands was given a legal basis in 2018.
Another landmark case is the deactivation of the Telecommunications Retention Act, together with Fulco Blokhuis. The claim was filed on behalf of a broad coalition of privacy watchdogs, journalists, lawyers, telcos and ISPs. The District Court in The Hague granted the claim in interim injunction proceedings. The statute was abolished within days after the judgement.
In addition to his daily work as a lawyer, Otto is a board member of the Dutch Association for Media and Communications Law, the Commission for Journalistic Source Protection and the Commission researching Criminal Defamation. Otto is also active for Lawyers for Lawyers, a Dutch NGO that is committed to enable lawyers in any country of the world to practice law in freedom and independently.
Otto was admitted to the Amsterdam bar in 1993. He studied at the Free University of Amsterdam and graduated cum laude in 1997 with a postgraduate degree in Computer Law. Otto worked at Amsterdam firm Kennedy Van der Laan for 20 years, where he was appointed partner in 2001. Otto joined Boekx as a partner in 2014.
contact details
Leidsegracht 9 1017 NA Amsterdam
Publications