Fulco Blokhuis
advocaat | partner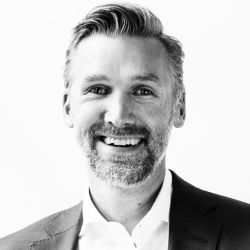 Specialism
Media law
Intellectual property
Tech
Education
LL.M, University of Amsterdam
Fulco Blokhuis (1975) was appointed partner at Boekx in 2010. He specialises in media law and intellectual property. Fulco's heart thrives incomplex court proceedings at the intersection of technology and intellectual property. A number of these proceedings have led to ground-breaking court rulings. Developing strategies in the run-up to such proceedings, or developing strategies to prevent hem, is another of Fulco's qualities as a go-to boardroom advisor.
"Fulco Blokhuis is very pleasant to work with and a real thought-partner at the highest level. Client-interest really does come first for Fulco. Always. He is a strategic litigator and strong in court. I most valued his integrity and passion for getting results for us. If you want to know for yourself: just check Fulco's near flawless track record". Legal 500 (2020).
Fulco has extensive experience in the courts, ranging from interim proceedings to cases before the European Court of Justice. Fulco works for clients who are active in areas such as FinTech, internet hosting, education, fashion and media & entertainment.
In 2015, Fulco won a landmark case against the State of the Netherlands about data retention. On behalf of a broad coalition of companies, privacy watchdogs, lawyers and journalists, he and Boekx partner Otto Volgenant successfully argued that the former Telecommunications Retention Act (Wet Bewaarplicht Telecommunicatie) should be abolished. The law was revoked shortly after the verdict.
Fulco regularly publishes about his areas of specialisation in various media. He is active in think tanks in the field of media and copyright and regularly gives lectures. Furthermore, Fulco is a member of the Association of Intellectual Property Lawyers (VIEPA), the Association for Copyright Law (VvA), the Association for Sports and Law, the Association for Media and Communication Law (VMC) and the Association for Advertising Law (VvRr). Fulco is ranked in  Legal 500 EMEA (2020 and before) in the category Intellectual Property.
contact details
Leidsegracht 9
1017 NA
Amsterdam
Publications